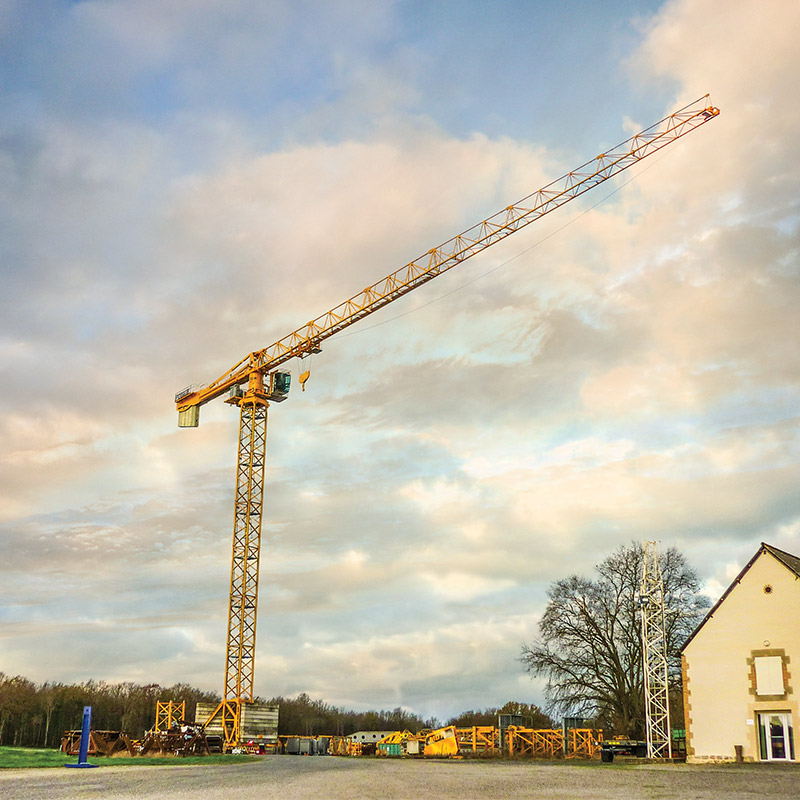 MDT 189 – MDT CCS City Tower Cranes
Highest safety standards in the tower crane industry – With proven components and innovative design, the CCS system allows MDT CCS cranes to set the new benchmark in the tower crane industry.
Increased performances – The CCS allows a more precise information exchange and analysis on the crane which maximizes lifting capacities and provides more flexibility on job sites.
Optimized ergonomic control – Premium Ultra View cab is equipped with a complete new driver control unit for enhanced ergonomics and comfort.
Fast and easy set up – All crane configuration limit settings are completed using the CCS display from within the cab and it takes only 15 minutes to configure and calibrate the crane.
Integrated maintenance – MDT CCS range cranes provide CCS for an integrated on-site maintenance tool to diagnose and centralize maintenance.
---
MDT 189 – MDT CCS City Tower Cranes
Additional Information
Max Capacity

8 t
(8.8 USt)

Maximum Radius

60 m
(196.9 ft)

Maximum Tip Capacity

1.8 t
(2 USt)

Hook Height per Base

74.5 m
(244.4 ft)